If you have any information about these crimes or any person(s) involved, you are urged to call Crime Stoppers at or submit a Web Tip . You do not have to give your name. CRIME STOPPERS will pay a cash reward of up to $1000 and you can remain anonymous.
Burglary - 5100 blk Florence Dr NW (2017/11/01)
11-1-17 at 1:58 PM, a neighbor witnessed two subjects in his backyard, one wearing all black including a skeleton mask or handkerchief covering his face. The witness made his presence known and the suspects fled west on Florence Dr NW in a black midsized vehicle, possibly a Malibu or Grand Marquis, dropping stolen items in the snow. Footsteps in the snow led to the discovery of a neighboring residence which had been burglarized. Entry gained through a lower rear window which had been broken. Ref 17-53458
---
Burglary - Church of the Resurrection - 1600 11 Ave SE (2017/10/30)
Church staff report that overnight, 10-29 to 10-30, someone forced entry into the building and attempted to force open a safe, but were unsuccessful. More than $2400 in gift certificates were stolen.
---
Robbery - Holiday station 1520 2 St SW (2017/09/24)
On 9-24-17 at 0153 hrs, an employee reported she was just the victim of a robbery at this store. Suspect displayed a black handgun and was described as likely a white male, wearing a black hooded sweatshirt and a white mask covering his face. Approximately 5-8 to 5-10, slim build with green or hazel eyes. Suspect was carrying a tan backpack with black straps. The subject was last seen fleeing west on foot. Ref 17-47267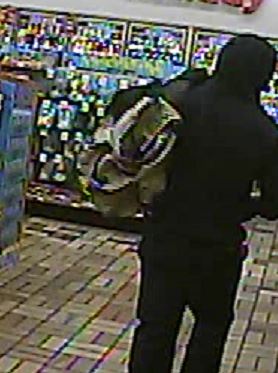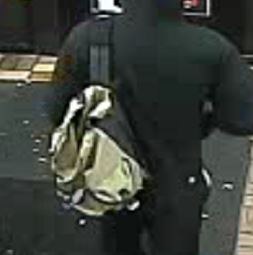 ---